When we're chatting to companies who are searching for a new agency we are always asked about how we work with our clients. Do we manage them? Supervise operations? Act as consultants? The short answer is that, for us, agency life needs more than just supervision. We need to become the client: understand its business, what its objectives are, where it's positioned in the industry, how that industry works, establish any aspirations and determine any challenges. Essentially, whatever keeps the client awake should keep the agency awake!
Nurturing a mutually beneficial relationship is part-and-parcel of any marketer working in an agency. We're in a people business after all! So it's more than just a crafty blog post. It's about management, leadership, diplomacy (sometimes lots of it), knowing when to get involved and using persuasion tactics through a variety of methods to get what's needed, in order to help meet the client's goals. It's always a real balancing act!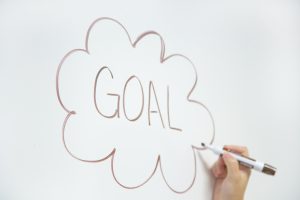 With so much competition and freedom of choice in each market, today's organisations know they have to engage with their audiences and any savvy business will adopt some form of marketing to raise their profile and challenge their competitors. But that's where the problem can lie. All too often some companies redeploy staff from their original job roles and award them with a marketing task. So frequently the MD's PA finds themselves having to handle social media, the IT team are expected to manage the website and what it says and 'somebody who can write a bit' is given carte blanche with a new brochure. Because anyone can 'do marketing'…right? Wrong. Let me pose a question – would you appoint a Finance Director with no experience of working with accounts? Marketing shouldn't be treated any differently.
Common misconception tells clients it's "just a photo" or it's "just a quote" but it's actually not. Supplied incorrectly, that one photo can undo years' worth of profile building and reputation. That one quote can cause irreversible damage potentially jeopardising brand value…so why take the risk?
As trained marketers, with both industry recognised qualifications and commercial in-house experience, we know what our clients should be doing and when they should be doing it. Sometimes all that's left is helping the client to understand why as we challenge, invigorate and test the rules by peeling back the curtain and taking a closer look.