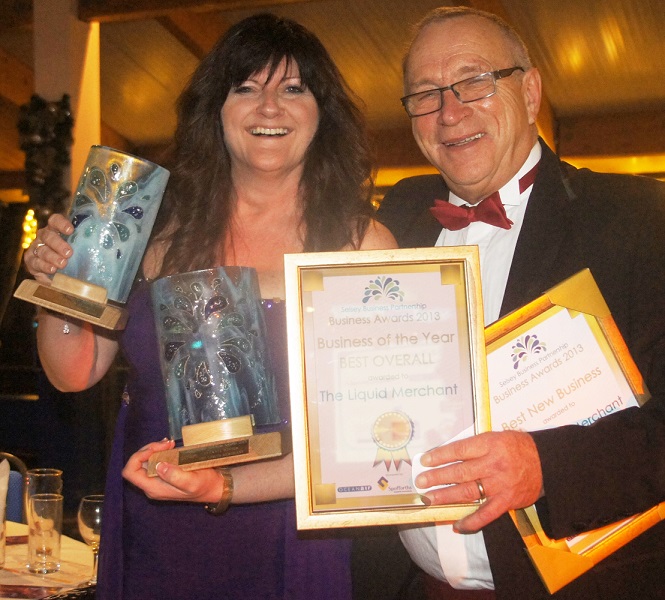 The awards season is upon us and with such a tough economy over the last couple of years, we should pat ourselves on the back occasionally and say well done!
So, if you're considering entering your local business awards, here are some tips to bear in mind.
Why you should enter awards
Entering awards puts you on people's radar; they hear about and will look out for you in future
If you're in the process of getting some business, getting an award will swing it
Entering awards makes your clients feel good about choosing to work with you
They make your staff feel wanted and worthwhile
They give you something to strive for
They give you a chance to question your own performance
They give you a chance to benchmark your business
They highlight your performance in the eyes of the local press or your industry/ sector, depending on which awards you're entering
Here's how to enter awards and waste your time and the judges'…
Don't take them seriously
Don't read up on them
Enter all the categories you think you qualify for
Send in one submission for all the categories
Give a vague story about your business
Provide no substance or evidence about your claims
Rely on customers to 'vote' for you or nominate you
Don't bother calling back when the awards organisers offer you the chance to puff out your submission
Don't consider who you're up against
… Oh yes, I'm serious! So many submissions don't even get discussed by the judges; often for the same reasons , which is so disappointing. Even well established companies can let themselves and their staff down by not giving awards enough of their time. If you don't have time to take the submission seriously, don't enter the awards.
Here's how to enter awards as a serious contender
Focus – Select a couple of categories in which you know you perform well. Don't pick more than a couple as you're unlikely to win all of them, so pick your strongest
Tailor – Tailor your submission to the category you're entering. Don't send a vague submission, with no relevance to the category you're entering. Think about how you apply for a job you really want; it's the same approach – it's about persuasion.
Substantiate – Substantiate your claims. It must be clear why you're entering, that you believe you have a chance to win – make it easy for the judges to select you. Everyone has a good idea; everyone has testimonials. What makes you particularly good?
Criteria – If no criteria have been set, create your own. Really think about what you do well as a business and that you have evidence to back up.
Don't refer – Don't refer judges to other resources such as websites or videos; if you want them to look at something, provide the content in the submission pack – again, make it easy for them; they're ploughing through dozens of submissions!
Don't assume – Amazingly some very big names make huge assumptions about their reputation and don't take awards submissions seriously. Don't assume you're the best out there; it's arrogant and naive.
Don't give up – If you don't get through this time ask for feedback from the judges. It is often not offered, but provided if requested. Make the most of that. Get your feedback and try again next time.
There are always businesses which are undoubtedly good at what they do, but it might just not be the right time for them to win. They may be too early on in their journey or they simply may have been up against a stronger candidate. Either way, it's easy to identify those worth 'keeping an eye on' over the next year and if they enter again next year, with the right evidence, they'll win.
Bonne chance, mes amis! See you at the Awards Ceremony…