Anyone dealing with a 7 year old knows that they constantly demand your attention. They are often troublesome, rarely provide any consistency in their attitude towards you and yet… still put a smile on your face every day – and you love them for it.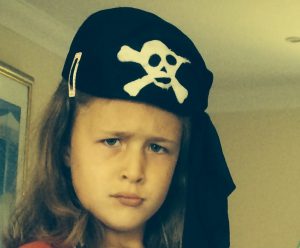 Whilst I do happen to be the parent of a beautiful seven year old daughter, this post is not about her. On 8th December 2008, I took the bold step of setting up Recenseo and today I oversee the daily trials and tribulations of this – my other much-loved 7 year old.
On that day, I was joined by two amazing business partners: my best man Elliott and my best woman, Emma (Mrs Cooper). The business Elliott and I worked for was being sold from under us and we faced redundancy. We (thought we) knew it all and decided we could do a better job ourselves – and pay off our own mortgages; not someone else's!
Recenseo started life providing sales, marketing and IT consultancy just days after the final collapse of Lehman Brothers and the run on Northern Rock; the start of one of the most prolonged downturns in the global economy in decades. As a business we have never known 'good times' if the commentators are to be believed. Despite this, we have built a strong business which has overcome many hurdles, ignored so many of the statistics which dog new start-ups and managed double digit percentage growth in all but one year of trading.
So you might think that after 7 years and having navigated our way through some interesting times… (most notably:)
Elliott left (amicably) in 2013 – The fabled shareholders agreement got to see daylight
Louise arrived in 2013 – Our first acquisitive growth and something everyone should do once; just don't underestimate bringing two cultures together
Dropping two-thirds of our services to focus on Marketing – The butterfly found its true form
Rebranding – Or more truthfully branding ourselves properly
Moving offices twice – Each time into a barn… theme? (I hate BT by the way)
Coming a bit too close to the end once – The best lesson of all as it makes you re-focus
Learning about recruitment – Apparently it's something to do with marketing…
…and all the other issues a growing business faces – cash flow, supplier management, client management, IT, HR etc.
…it will be a bit easier in year 8? No.
In fact, it looks like year 8 will be one of the most challenging yet but for all the right reasons. And in the same way as you forget the challenges of parenthood when your child smiles back at you or does something for the first time, I have no doubt that in 12 months' time, I will look back at what this business and my amazing colleagues have been able to achieve once again with pride.
So, publicly, thank you guys and remember: when it stops being fun, we'll all leave…!
Ben