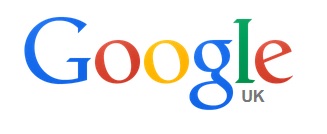 An extremely useful article has recently been published about the on-going changes Google is making to its search criteria with its animal named algorithm updates – Penguin, Panda and Hummingbird.
The technicalities of these changes mean nothing to most, but their effect will mean search results on the web will start to change. So why do Google make these changes and how can you respond without building a new site every 6 weeks?
As consumers, the search terms being used are changing. Rather than using clinical search terms, queries have become more narrative in a bid to hone in on quality sites.
Visitors are also starting to assign a value to pages/sites. Today more site surveys and reviews are completed than ever before and visitors are happy to rate a page or site with social media adding a like, retweet or share where opportunity allows.
Popularity remains key, although this is not necessarily a major change, as the likes of BBC.co.uk and Wikipedia are prime examples of popular sites being returned higher in search listings due to the sheer volume of people visiting them. However the source of the visitors will take on greater importance. How many people are arriving at your site via other means – your own marketing and referrals for instance?
Finally, a word about content – the foundation of all websites. This has always been and will, for the foreseeable future, remain the bedrock of a well optimised site. As humans, we filter out rehashed and duplicate content and focus in on the original, the different and the unique. Google is trying to echo this to ensure it delivers results that offer the best, the most relevant and ultimately the most unique content.
So how can organisations keep up with Google without a) a full time web developer and b) spending an inordinate amount of the marketing budget ?
1. Search Terms
Don't try and second guess the keywords. Traffic is more likely to arrive with longer more descriptive search terms that multiple keywords.
2. Page Values
Where appropriate, add social media sharing onto pages to allow others to tell friends and colleagues about your products and services. Don't fear review sites – if handled correctly you can turn them to your advantage and demonstrate your customer/quality focus.
3. Visitors
E-Shots are a great way of directing your own target traffic to your website. If visitors are suspects/prospects for your business, they are likely to be 'good' visitors and will either keep returning or enjoy a long, multi-page visit. Secondly, ensure you have plenty of routes onto your site from other refers – don't just rely on Google to bring you traffic. Post on forums, use quality directories and consider paid for advertising around the web.
4. Content, content, content
Firstly get a third party to help you write your copy so it is less technical and gives greater consideration to the searcher. Whatever is written, make sure it is unique to your organisation. Copying blocks of text for products/services may be easy and fast but it will count against you. Finally, ensure your content is regularly updated and avoid using brought in feeds to provide this. If you are in an industry where news posts and new pages need to be factually correct, take the news feed and add your own 'wrapper' to it, making it unique.
As always, there is no golden gun in SEO, but there is no need to resort to witch craft. Well maintained, interesting and updated websites do extremely well in search engines and, even with these new changes, it is likely that good sites will continue to perform.
Find out more about our web marketing approach or call 01243 214175 to speak to Ben Cooper.