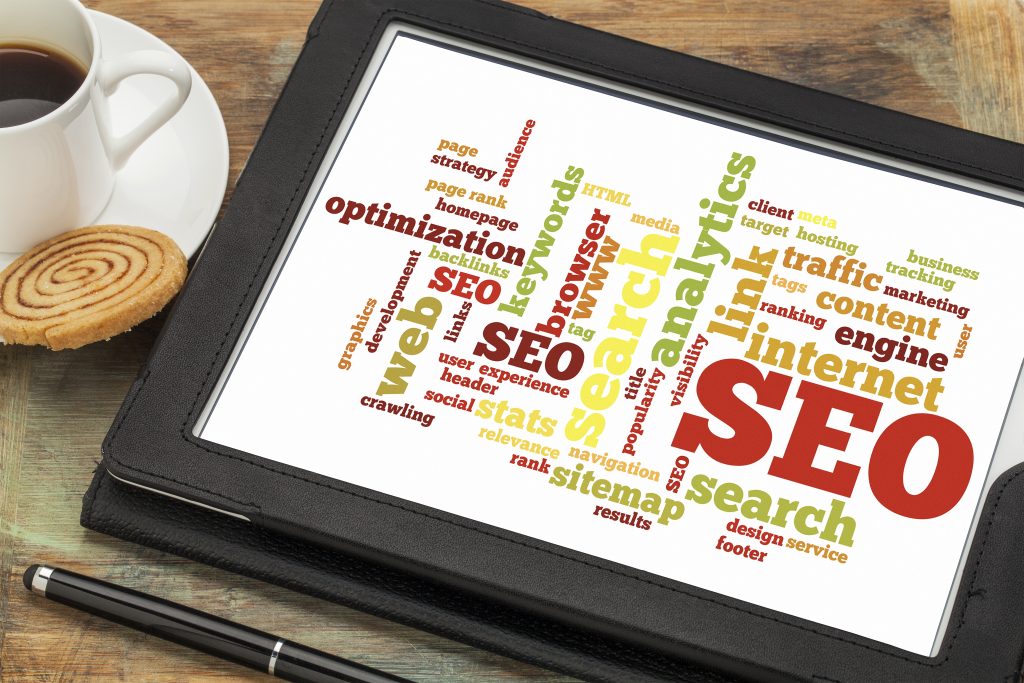 Introduction to SEO 
Your website needs to fulfil two main roles. The first is to get the attention of prospective clients. The second is to make sure any content is search engine friendly to achieve good SEO therefore ranking the site highly enough for those prospective clients to find you! The whole practice can feel 'chicken and egg' – so which one is most important? Ultimately it's a hard balance to get right given that writing for the reader and writing for the search engine are two different styles. Step one is to always keep your first section on point to set the scene properly – most readers might only read this part…
Writing for the reader
When considering the reader it's important to get key facts across. Think who will be reading, and why the information is relevant to them. Ultimately make the copy matter. Keep things easy to read, and avoid the use of any 'technical' or 'in-house' terminology to ensure that the page remains engaging and interesting. Creating between 300 and 500 words in each a page is good SEO practice, but do bear in mind that few people will read that amount so keep your key messages concentrated in the first paragraph and use sub-headings to guide the reader's eye through the text and provide alerts to interesting facts.
Writing for the search engine
This is where the word count matters. To rank well for SEO it's vital to meet best practice guidelines and provide key criteria for page structure. Keep to one subject per page to maintain focused. A good example is to consider a hypnosis business – rather than talking about the overall benefits it's more useful to create a page for using hypnosis to stop smoking, one for using hypnosis for building confidence and so on. However, keep in mind that your homepage is the first page indexed by the search engines so will always be the busiest. Yet it's usually the last place companies want to add lots of text. Consider adding detail 'under the fold' so that the homepage remains user friendly whilst meeting the needs of the search engines.
Best practice
There are a few die-hard rules which should always govern just how to write a good webpage:
Aim to write no less than 300 words but no more than around 500, ideally creating 4 sections of approximately 100 words each with its own header
Keep to one single subject per page
Use transition words such as however, therefore and further
Keep 25% of your sentences at 20 words or less
Always work to the rule that you should have approx 1% density of any key term e,g, 3 times in a 300 word piece and 5 times in 500 word page. So this webpage of 500 words should include a reference to SEO 5 times…
Always include a call to action…
If you want to know what a good page looks like, you've just read one…
For more information about any aspect of digital marketing get in touch with Ben on 01243 214175 or contact us.