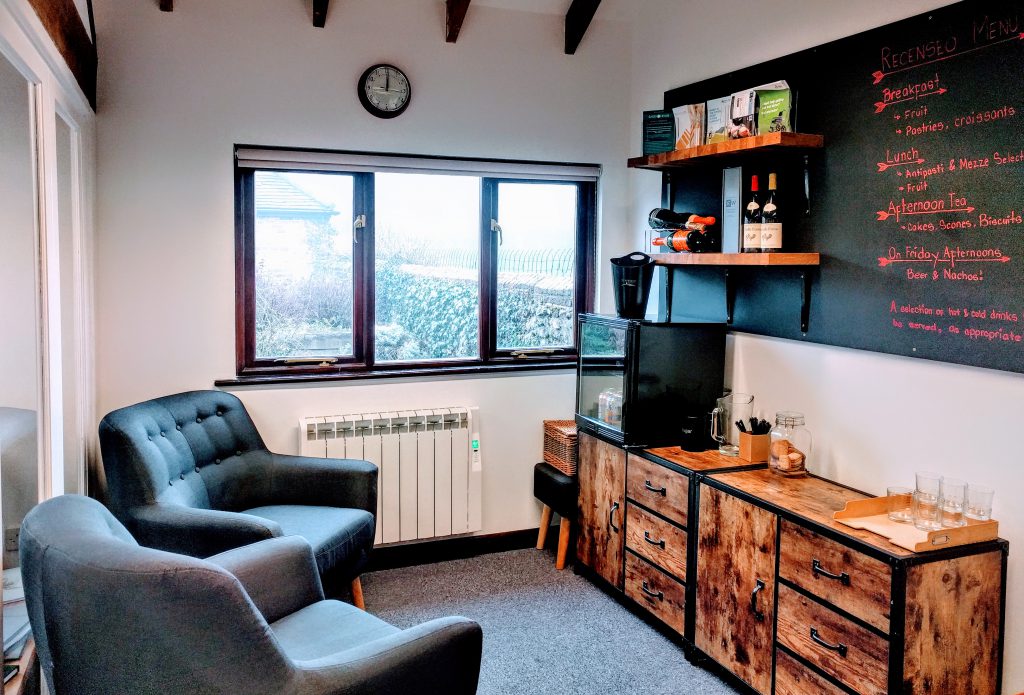 Like a child growing out of its clothes, after nearly four years of working in our barn, we had grown out of it. We needed somewhere bigger for our growing team somewhere more tailored to us and somewhere we could own and really make our mark.
We didn't have to look too far and were delighted when the barn, a mere three metres from our current office came on the market! A square space, full of potential.
Within a month, contracts were signed and the works began and when I say "works", it was practically a renovation project. The kitchen was ripped out, internal walls built, glass doors fitted, walls whitewashed and carpets laid.
Whilst the work took place, we hired an interior designer who we worked alongside with to help us map out our ideas of what we envisaged the space to look like, ensuring our values and company ethos were presented throughout the décor and furniture. Who we are and what we do. Think deep wallpaper embossed with hens and foxes, a coffee shop-style meeting room, complete with a blackboard menu, rustic storage units and snug armchairs, exposed beams and plenty of light!
After a month of hard slog – our new home was ready for us to move into this month. A weekend was spent by putting together furniture and finding a home for everything, ready for the team to hit the ground running on the Monday morning!
We have been in our new barn for three weeks now and it really does feel like home. A creative, engaging and bigger space for us and our clients, that will allow us to not only grow our team but also our minds. #freerangethinking