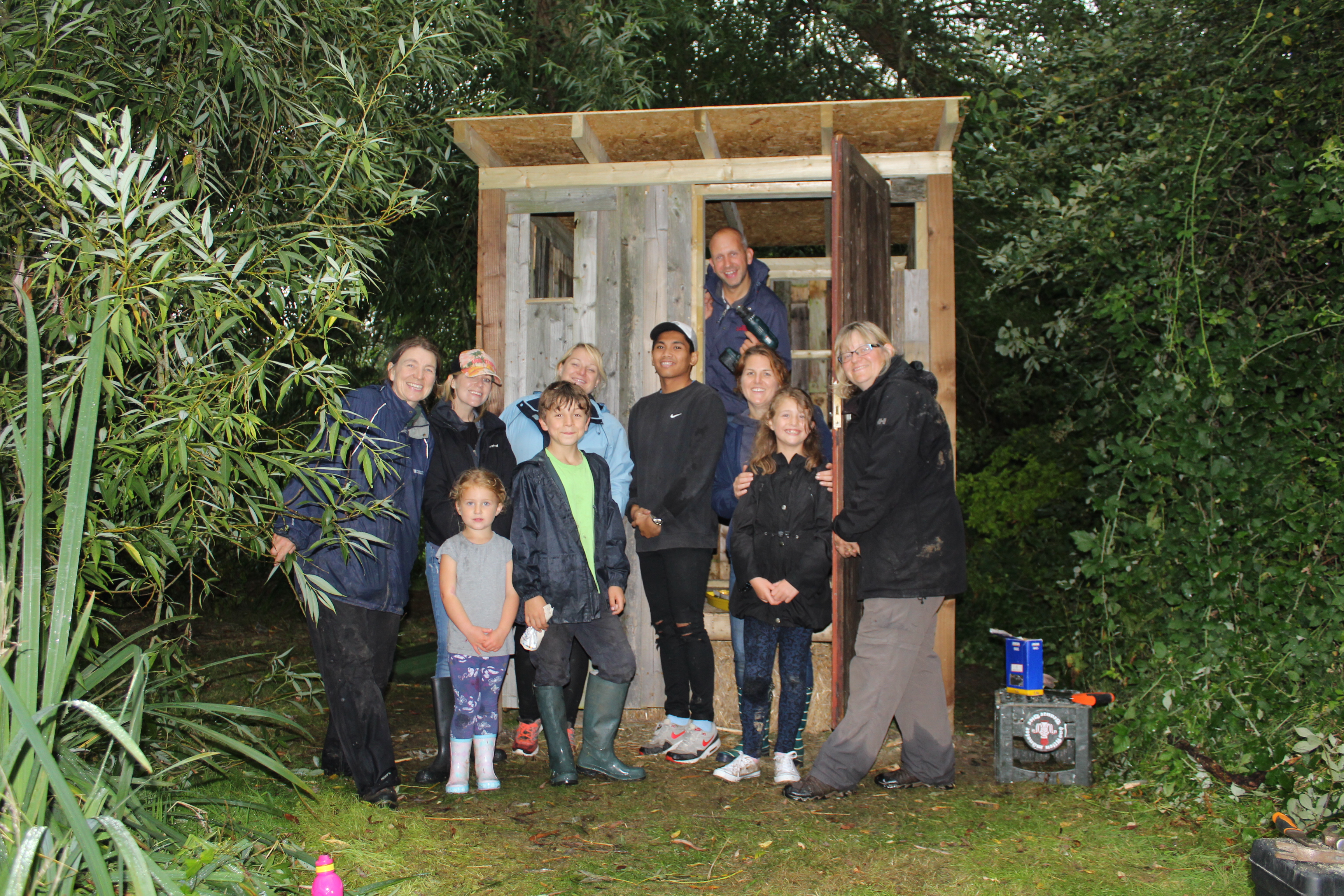 On Friday 28th July, we swapped the indoors for the outdoors, changed our workwear for old jeans, wellies and gardening gloves and spent the day giving a helping hand to local charity, Chichester Forest School. The charity works with pupils from local schools to help build their self-esteem and confidence through outdoor play, using problem solving skills and team building.
We arrived at the Forest School at 0930, greeted by Julia and Rachel, owners of the school, ready for a day of hard graft. We were shown around the patch they had acquired, which is set behind the Woolpack pub in Fishbourne. A huge open space lined with trees, a running stream and fire pit to cook proper camping grub!
Our first task was to cut back the brambles and trees to give more space when arriving through the gates. With shearers and saws in hand we managed to clear the space in just an hour, trying not to get caught on thorns and stung by nettles.
With all that hard work complete, we were gasping for a brew. Julia's daughter took charge of the tea round and boiled water in a silver tin by making a fire with cotton wool and a fire pen. Of course, we all had to have a go at making our own fire (some with more success than others!) After a well-deserved cup of tea and tasty rock cakes made by Ben and Emma's daughter, Lottie, we got back to work.
The biggest job of the day was to put up cladding and a door around the sides of a compost toilet. Ben got to work cutting wood while the rest of the team pulled rusty nails out of donated planks of wood! We were then treated by Julia and Rachel to a pub lunch at the Woolpack. Tasty doorstep sandwiches, melt in the mouth jacket potatoes and heart-warming soup with Welsh rarebit!
 After lunch, well fed and armed with hammers, it was time to get cladding. It was a long and tough task ensuring all pieces were secure with nails and no gaps – we even created window space with their own windowsills.
The end result was fantastic. A great achievement in the space of a few hours. Chichester Forest School is an inspiring space for children to learn and engage and build their confidence through the outdoors. This summer, why not get your children away from social media, iPads and TVs and spend time outdoors embracing all that nature has to offer!